Hi Friends!
I've got our first DIY for you today. This was a fun project that my hubby and I got to work on together. I've seen these pallet bookshelves on Pinterest but never found an actual tutorial on one so thought I would share with you how we made ours. In case anyone else wanted to make one but needs actual instructions for making something. My husband works in construction so he always has access to leftover pallets and was able to bring me one for free. Score!
This is what we started with.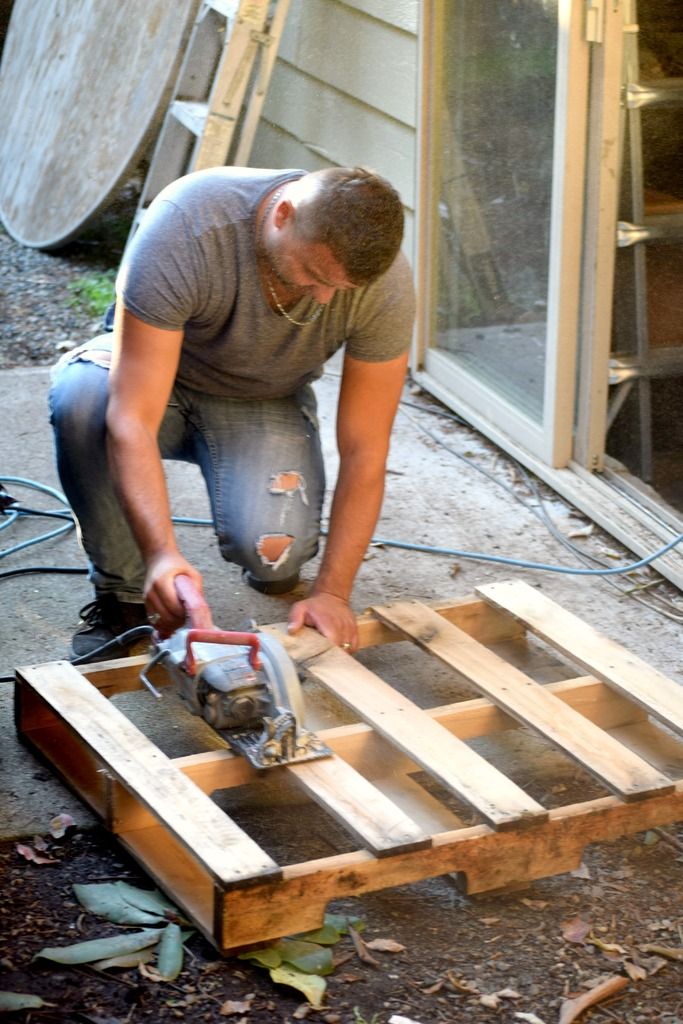 My hubby divided and marked off the top section from the bottom section and then proceeded to saw the pallet following his markings.
Since I didn't find any tutorials, we kinda had to figure this whole thing out as we were doing it. So after he cut the pallet, you'll notice the pallet has holes where the books are supposed to go. He found some scrap pieces of wood, measured, and cut them to fill in the holes.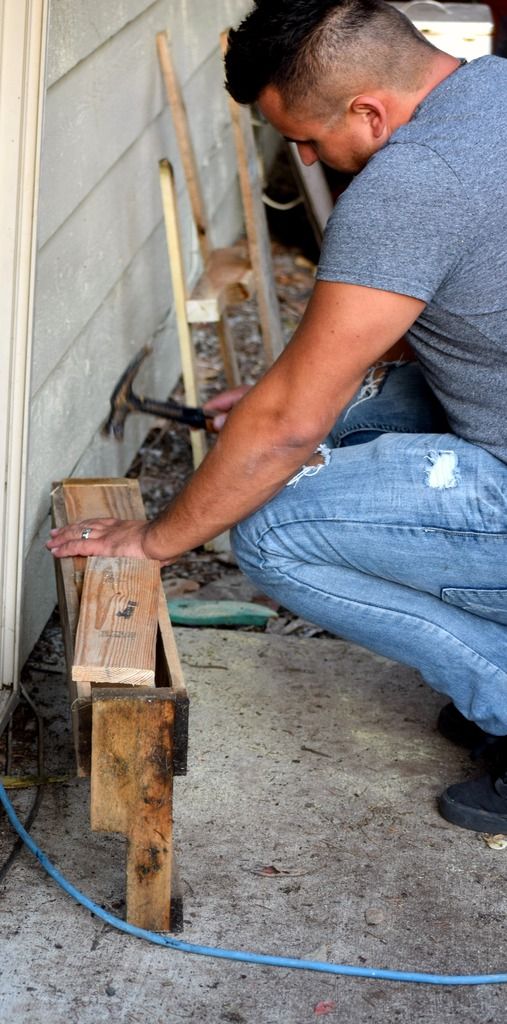 Next he pounded the wood scraps into the holes with his hammer to make them fit snuggly in there and proceeded to nail them on the sides:
So we ended up with this. All that's left now is the staining. Thats my part. Since the wall these were going on is a lighter cream color, I wanted these to stand out a little more with a darker, richer wood tone. Also I had some leftover stain from an earlier project that I was working on. I also had some leftover pre-stain so I decided to use this as well. However, it is not a necessary step, it just helps the stain go on in less applications and gives it a smoother all over look.
This was my finished look: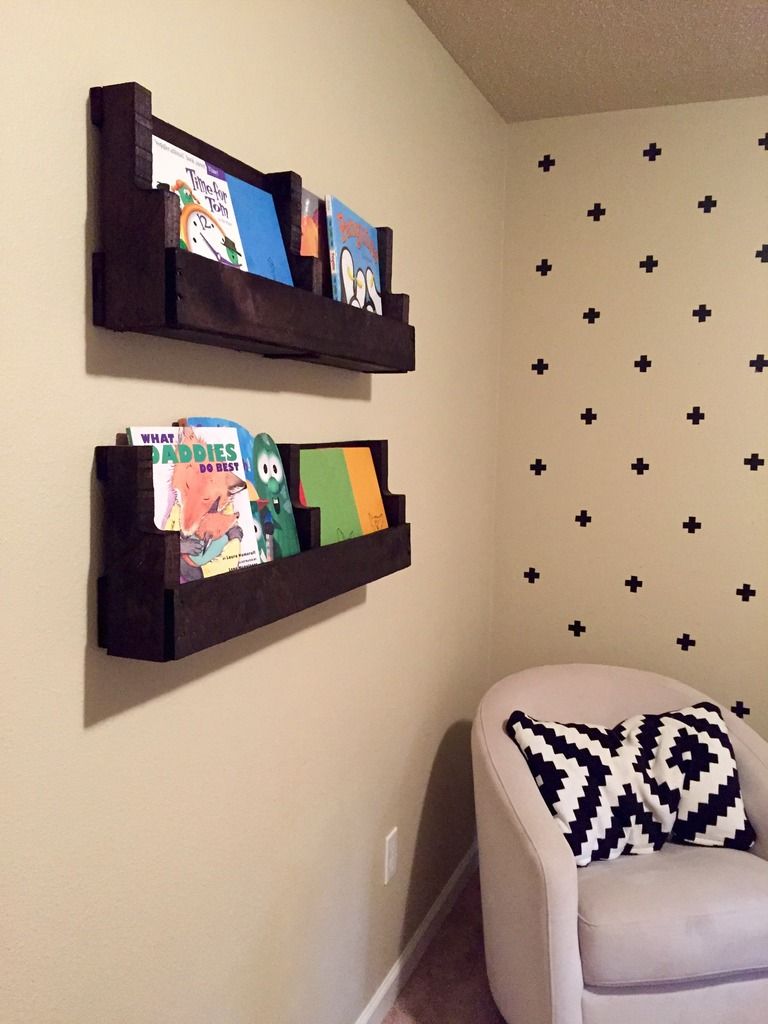 What do you guys think??? Do you love it?? I love it! It's perfect for my little boy's room and it costed me absolutely nothing! Now thats a project I can get behind. DIY pallet bookshelf